Monthly Archives: May 2015
Here it is at last, the latest version of Somantics for iOS 8.3. Many thanks to Marek and James!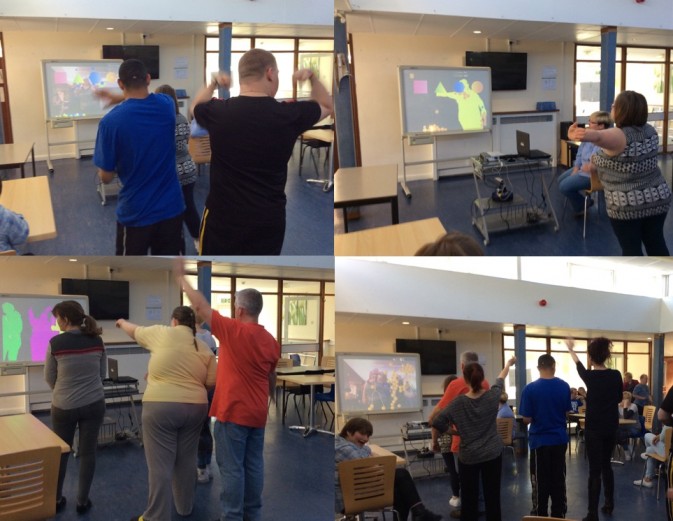 We are thrilled to announce that following interviews with the judges we reported on in a recent blog, Somability is one for three finalists in the "Better outcomes through working together" category of the 2015 Accolade Awards. Today the film crew interviewed staff and service users at Rhondda Cynon Taf, Gadlys Learning Curve in preparation for the Awards ceremony at Cardiff City Hall on Thursday, 18 June.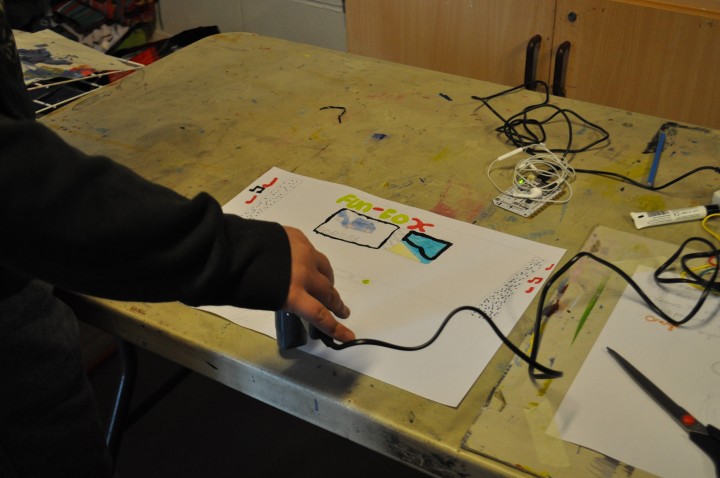 We had a great time co-designing interactive artworks with young people from the Noah's Ark children's hospice at artsdepot. Using the fabulously accessible Touch Board from Bare Conductive. The participants collaborated in teams to bring their favourite things to life by adding their own sounds to drawings. The culmination of the workshop was a set of paper-prototype "happiness machines" that included tickling, laughter, jokes, music and other references to the things in life that make us happy.