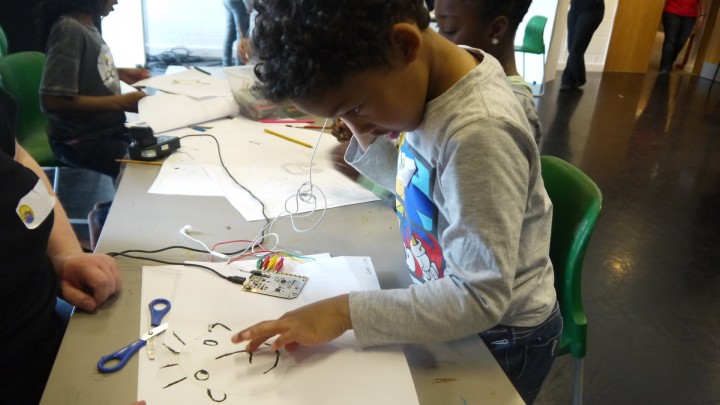 Last Tuesday we completed the last of three workshops with young people from the Noah's Ark children's hospice as well as their siblings and parents. Once again we were hosted by the amazing team at artsdepot.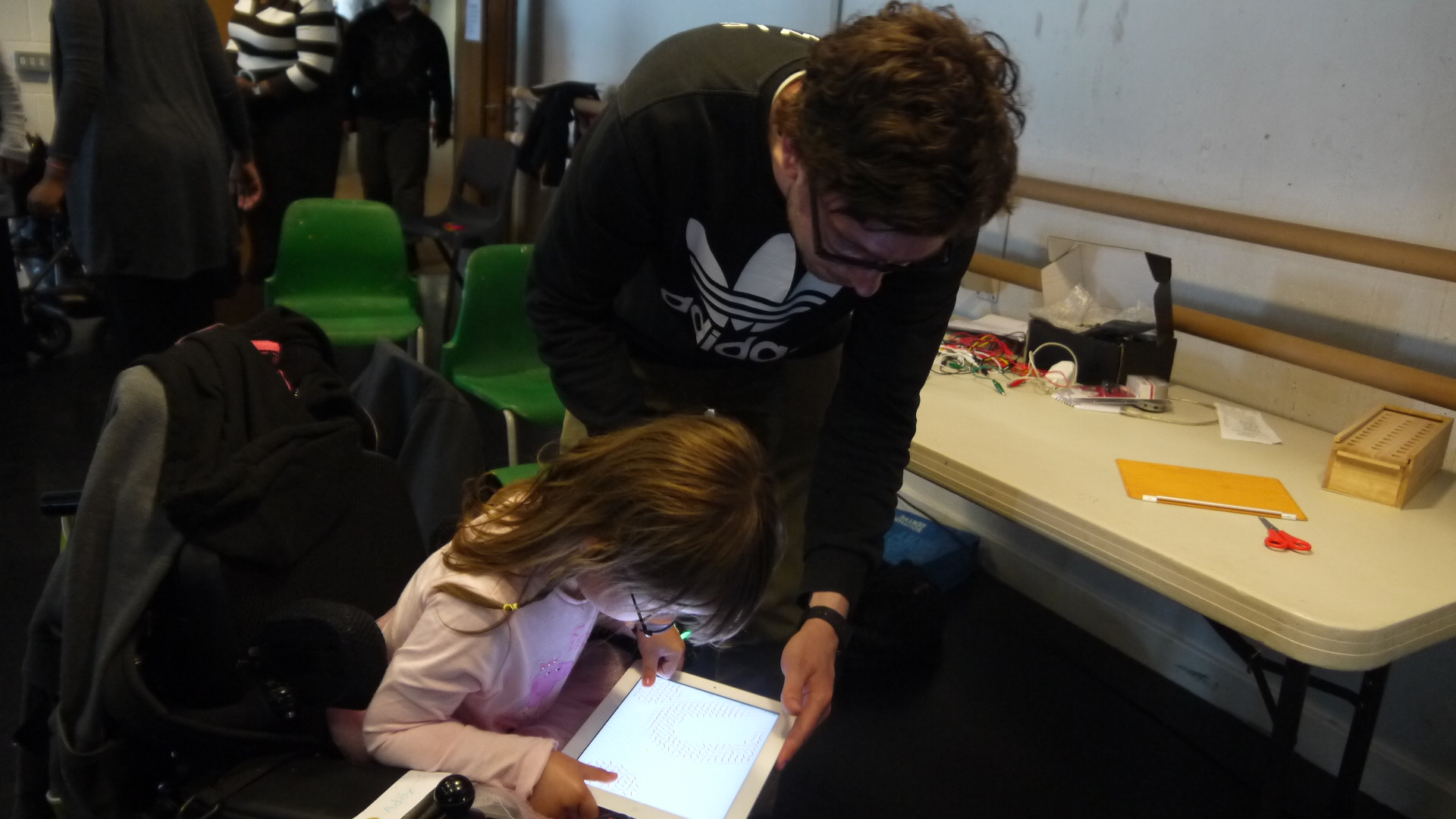 As before, we co-designed interactive "happiness machines" all day – as well as demonstrating the freshly updated Somantics iOS app to Mums and Dads and younger visitors.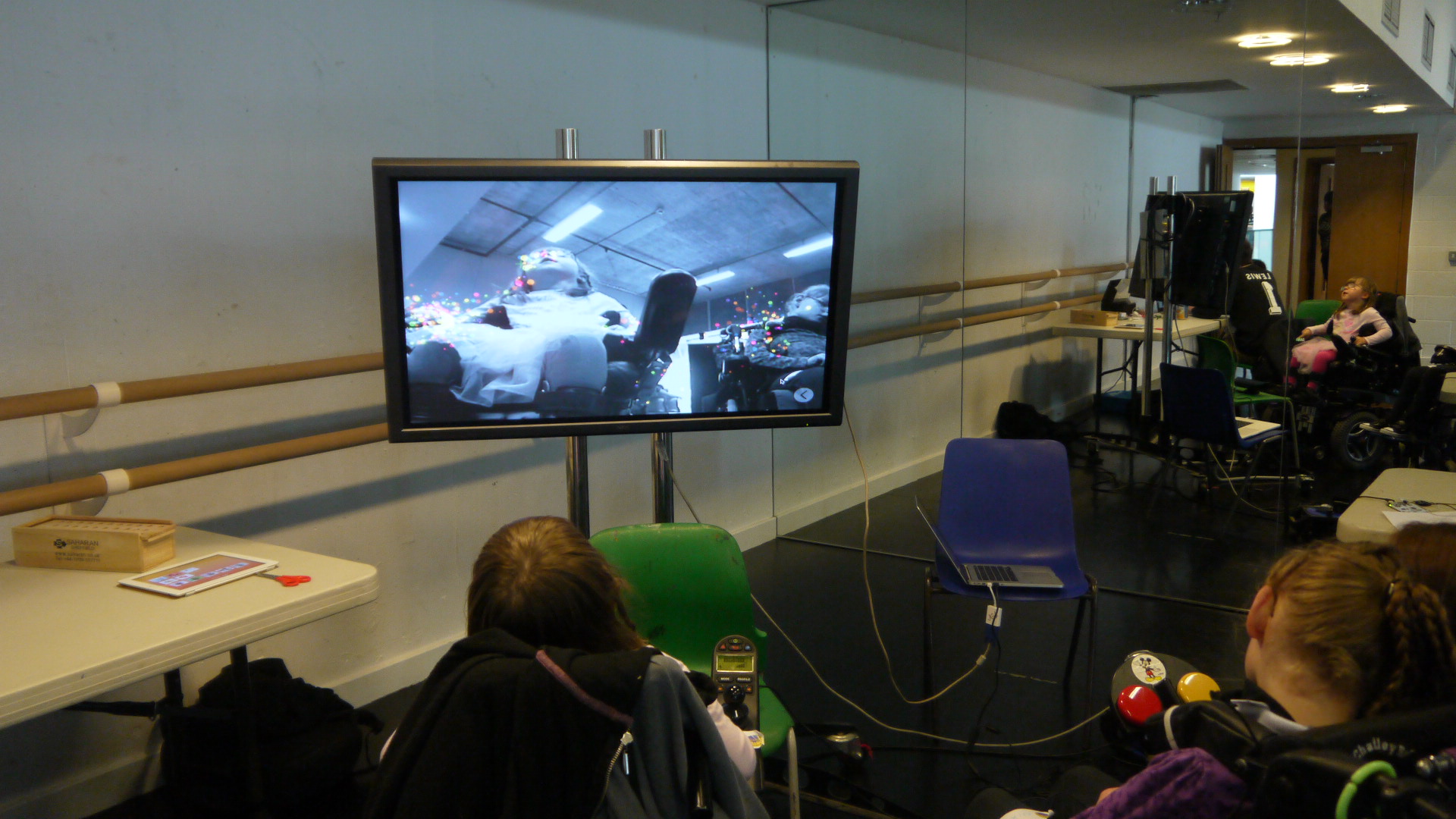 As well as helping connect the always fantastic Touch Board from Bare Conductive to paintings, Joel helped out recording sounds and music for each of the freshly created artworks.